2017 Geothink Summer Institute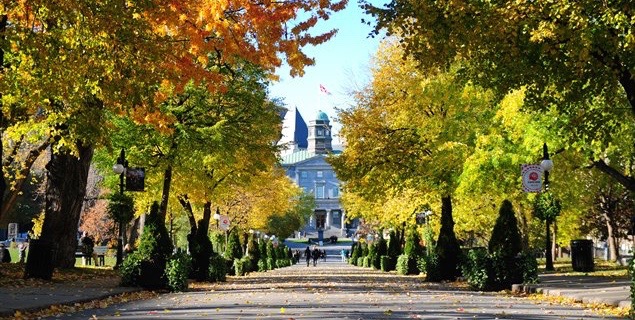 Thursday, May 25 to Saturday, May 27
McGill University, Montreal, QC
Room 2110, Trottier Building, 3630 University Street
This year's Summer Institute will be focused around the theme "Smart City: Toward a Just City." The interdisciplinary group of students in attendance will learn about smart cities from the perspectives of scholars working on issues of social justice, accessibility, and smart mobility. Each of the three days of the Summer Institute will combine workshops, panel discussions and hands-on learning modules that will culminate in a competition judged by Montreal city officials. The goal of the competition will be for student groups to develop novel uses for Montreal's open data to improve accessibility in the city.
Click here to jump to a complete schedule of events.
Keynote Speakers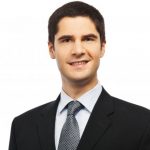 M. Harout Chitilian is a city councillor from Montreal, Quebec and chairman of the council. Born in Beirut, Lebanon to parents of Lebanese-Armenian origin, he immigrated to Canada when he was nine years old. In 2004, he graduated with a degree in engineering, specializing in telecommunication, from the École Polytechnique de Montréal. From 2009 until June 2011, he was the president of the municipal council at the City of Montreal, head of the commission of presidency of the city and vice-president of the Consultative Committee of Urbanism in the borough. On June 20, 2011, Chitilian was elected chairman of the Montreal City Council, replacing the outgoing chairman Claude Dauphin, and at 30-years-old is the youngest chairman in the history of the city of Montreal.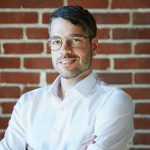 Jean-Noé Landry, Executive Director of Open North, heads Canada's leading civil society organization specialized in open data and civic technology. Open North's work focuses on open data standards and engagement strategies, civil society advocacy efforts, and technological products and services that make democratic institutions more transparent, engaging and accountable. Open North is a steward of the International Open Data Charter and actively in the Open Government Partnership, which is comprised of more 60 governments worldwide. With more than 14 years of international democracy support experience in 12 countries, Landry possesses extensive experience in applied research, organizational change, coalition building, and tech project design.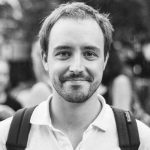 Co-founder of the start-up SmartHalo, Xavier Peich wants to use technology to reinvent the bicycle and help it become the main means of transport in the cities of the future. Navigation, lights, alarm, fitness and assistance helped the idea of the smart bicycle become viral in a short period of time. Thanks to a social funding campaign that gathered more than half a million dollars in 30 days, SmartHalo has been sold in more than 71 countries.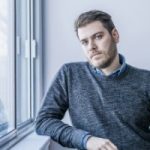 Vincent Charles Hodder is the co-founder and CEO of Local Logic, an information company providing location insights on cities to help travellers, home buyers, and investors make better, more informed decisions. He is passionate about cities, tech, and how they can work together to change the way we live. Prior to Local Logic, Hodder worked in real estate development and has a background in finance and urban planning.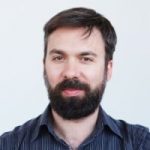 Stéphane Guidoin is the Open Data Chief Advisor in Montreal's Smart and Digital City Office. The mission of the Smart and Digital City Office is to define and implement the 2014-2017 "Montreal, Smart and Digital City" strategy to make Montreal an internationally recognized leader among smart and digital cities. Guidon was appointed to his position in July 2015 and aids in the implementation of the action plan for Montreal's residents.
Schedule of Events