Cities worldwide are seeing a rapid expansion in the promotion of artificial intelligence (AI) and algorithms to assist in governance. While AI is often heralded as a means of optimizing and making more efficient various domains of city-citizen interactions (such as transportation, real-time citizen notifications, predicting urban change), many of its promises and threats have been hyperbolized in popular media. This panel will bring together leading academic experts to discuss the opportunities, challenges, and implications of this transition as they apply to cities and citizens, with a focus on governance and policy in a Canadian context.
What are the emerging AI shifts to city planning and design? How is AI shaping governments and governance? What are the current factors shaping AI policy? How do we hold AI accountable, especially when we don't know how AI works? What is the impact of public-private partnerships that emerge out of AI and smart city adoption? What are the social implications of AI, and how can we better regulate to prevent bias? 
Join us on Thursday, December 7 at 12:00 (EST) as Geothink.ca will host its third monthly Geothink&Learn video conference session on the topic of governing artificial intelligence. It will highlight Geothink's unique interdisciplinary perspective and include a myriad of ideas from our faculty, students and partners.
The convener for the session will be Geothink Head Renee Sieber, associate professor in McGill University's Department of Geography and School of Environment. Speakers will include Pamela Robinson, associate professor in Ryerson University's School of Urban and Regional Planning and the associate dean for Graduate Studies and Strategic Services; Fenwick McKelvey, an assistant professor in Concorida University's Department of Communication Studies; and, Elizabeth Judge, a professor of law at the Faculty of Law at the University of Ottawa.
A question and answer session will follow after presentations have concluded. Our four panelists will briefly introduce their research and then reflect on the role of artificial intelligence in governance.
Download a PDF of this event to share.
When:
Thursday, December 7, 2017 at 12:00 PM
Where:
https://zoom.us/webinar/register/WN_36jBhV9ZTea4n19hiCPW1w
After registering, you will receive a confirmation email containing information about joining the webinar.
Convener:
Renee Sieber
Moderator:
Sonja Solomun
Panelists: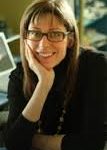 Renee Sieber: How do we hold AI accountable, especially when we don't know how AI works?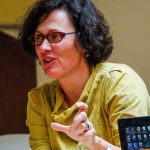 Pamela Robinson: So now, as a planner, I have to invite computers to my public meetings?!? Early thinking on the implications of emerging AI on the planning and design of cities 
Fenwick McKelvey: What should broadcasting teach us about AI policy?
Elizabeth Judge: Smart Cities, Smart Driving: Artificial Intelligence, Automated Decisionmaking, and the Ethics of Transportation.