The global open data movement has taken shape and evolved significantly in the course of the last decade. In Canada, open data programs from federal, provincial and municipal governments have become increasingly expansive and more sophisticated. Our unique vantage point allows us both to look back and to look forward to offer informed insights into what the future of open data may hold. Geothink has paid significant attention to the central role played by open data as an interaction space between government and citizen. As we approach the end of this five-year partnership research project we are well positioned to interrogate the question: What is the future of open data?
On Tuesday, November 14 at 12:00 (EST), Geothink.ca hosted its second monthly Geothink&Learn video conference session on the topic of The Future of Open Data. It highlighted Geothink's unique interdisciplinary perspective and included a myriad of ideas from our faculty, students and partners. Catch a recording of the session below.
The convener for the session was Geothink Co-Applicant Peter Johnson, associate professor in University of Waterloo's Department of Geography and Environmental Management. Panelists included Geothink Partner Jean-Noé Landry, executive director of Open North; Geothink Partner Marcy Burchfield, executive director of the Neptis Foundation; Geothink Co-Applicant Pamela Robinson,associate professor in Ryerson University's School of Urban and Regional Planning and the associate dean for Graduate Studies and Strategic Services; and, Geothink Co-Applicant Teresa Scassa, Canada Research Chair in Information Law at the University of Ottawa.
A question and answer session followed after presentations concluded. The five panelists briefly introduced their research and then reflected on the future of open data—particularly in the context of the work of our partners.
Download a PDF of this event to share.
When:
Tuesday, November 14, 2017 at 12:00 PM [NOW CONCLUDED]
Where:
https://zoom.us/webinar/register/WN_hpd7ijNlRzGBUjc5b-a5kw
After registering, you will receive a confirmation email containing information about joining the webinar.
Convener:
Peter Johnson
Moderator:
Sonja Solomun
Panelists: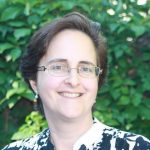 Teresa Scassa: Reflected on how the changing nature, value and applications for data may affect the future of open data. She will also discuss the challenges of municipal data ownership in the smart cities context and the potential impact on open data.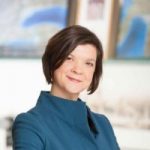 Marcy Burchfield: Spoke on what does the future of open data look like when government is challenged to keep pace with technological change. Experiences based on the use of open data on the Neptis Geoweb platform.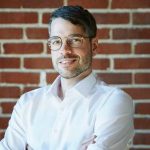 Jean-Noé Landry: Spoke on the state of open data, how the open data movement has matured over the years and some emerging trends. He will touch upon some key points in open data's maturation, such as its more recent focus on standardization and data culture. This has advanced the open data movement beyond simple data provision. More recent trends, such as context driven data engagement models (going beyond simple push and pull of data), links to sustainable development, and indigenous data sovereignty will also be covered.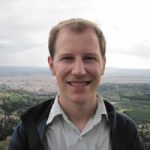 Peter Johnson: Despite the general enthusiasm for the expansion of government open data programs across North America, many programs continue to exist largely as a static repository of data. This situation demonstrates the challenges government faces with not only launching an open data sharing platform but maintaining, growing, and integrating open data into government functioning and processes. When considering the Future of Open Data, we need to think about the future of the open data portal and its role as but one component of an open government program.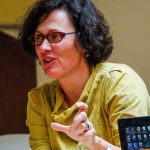 Pamela Robinson: How do we characterize the working relationship between open data and open government? In the beginning the two were tightly coupled. But now, as open data and open government efforts evolve, what kinds of trends are we observing?