The rise of big data that is geospatially referenced enables journalists and their organizations to utilize new analytical techniques and approaches to investigate and report the news. Building off computer assisted forms of reporting, data driven journalism allows the analyzation and filtering of large data sets to dig deeper into important societal issues or news stories. Such work can be driven by a variety of computational or data-driven advances including resources such as open source software, open access publishing, and open data. The range of applications for data driven journalism can provide a deeper understanding of important societal, governmental, or cultural issues. It also aids in helping journalism to reach new levels of service for the public—including understanding patterns to make decisions based on findings. As such, data driven journalism helps to drive a new brand of reporting that places journalists and news outlets in an increasingly more relevant role.
Geothink's researchers have used big data, crowdsourced data, and new open datasets in conjunction with mapping technologies, applications (apps), and Web 2.0 software to explore applications of data driven journalism. This has even included an investigation of the changing news media market that resulted in concrete data on what parts of Canada are not well-served by print, radio, and television journalistic institutions. This panel of experts will bring together leading academic experts and journalists to discuss the opportunities, challenges, and implications of this work.
On Tuesday, March 27 at 12:00 (EST), Geothink.ca will hold its eighth monthly Geothink&Learn video conference session on the topic of data driven journalism. It will highlight Geothink's unique interdisciplinary perspective and include a myriad of ideas from our faculty, students and partners.

The convener for the session will be Geothink Co-Applicant Jon Corbett, an associate professor at University of British Columbia, Okanagan's Department of Community, Culture and Global Studies. Speakers will include Roberto Rocha, an investigative data journalist at the Canadian Broadcasting Corporation; Fred Vallance-Jones, an associate professor in the school of journalism at University of King's College, Halifax; April Lindgren, an associate professor in the Ryerson School of Journalism; and, William Wolfe-Wylie, a lecturer in the Ryerson School of Journalism.
A question and answer session will follow after presentations conclude. Our five panelists will briefly introduce their research and then reflect on new applications of data to journalism.
When:
Tuesday, March 27, 2018 at 12:00 PM
Where:
https://zoom.us/webinar/register/WN_p7GFpzo4Sl2anM0P7FBoPw
After registering, you will receive a confirmation email containing information about joining the webinar.
Convener:
Jon Corbett
Moderator:
Drew Bush
Download a poster of this event to share with colleagues.
Panelists: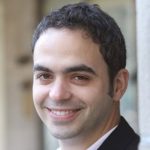 Roberto Rocha: Within a few short years, data journalism has evolved from a newsroom novelty to a serious storytelling specialization. In its early days, it was fine to dump all the data in a map or interactive dashboard and let readers explore it themselves. Today, data journalists are expected to find the main story in the and present it in an engaging way, like any competent storyteller should.

Jon Corbett: Topic to be determined.

William Wolfe-Wylie: Data acquisition is an important part of data-driven journalism. In an era where Open Data portals are proliferating, Canada's access to information systems are frequently failing to provide timely access to records in appropriate formats. Facing this reality, it is increasingly important for news organizations to have access to the skills required to acquire, convert, clean and analyze data that is poorly delivered, or even refused, in a meaningful way. Journalism schools across Canada are now beginning to train those skills, but their implementation is largely limited to the biggest news organizations in Canada, with some exceptions among Canada's most encouraging news startups like Discourse Media.

April Lindgren:  Will talk about data journalism and local news. In particular, she will discuss how the capacity of local news organizations to mine stories from open data is lagging behind the growing availability of government open data sources.  She'll suggest the problems are two-fold: 1) most local journalists still lack the skills they need to clean and use data  for storytelling, and 2) local news organizations do not have/are unwilling to invest resources in local data journalism projects.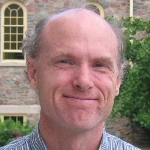 Fred Vallance-Jones: Topic to be determined.