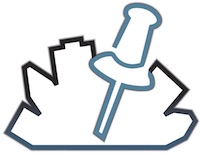 The Canada Social Sciences and Humanities Research Counil (SSHRC) Geothink Partnership Grant will officially conclude on February 28, 2019. This panel brings together the Project Director (Associate Professor Renee Sieber, Department of Geography and School of Environment, McGill University) and two past project managers (Alex Taciuk and Sonja Solomun) as well as guest students and speakers to look inside the operations of this Partnership—the largest of its kind. The project's work included collaboration between 30 partner organizations, 28 international researchers in diverse disciplines, and more than 100 students in Canada and the United States. It examined technology and data that has transformed citizen-city relations and generated more than 30 peer-reviewed publications, 120 presentations (to academic, civic and public audiences), 52 invited talks, 15 white papers, 11 webinars, 15 case studies, three books (with two in publication) and a public following on Twitter and YouTube.
On Friday, November 30 at 12:00 PM EST, Geothink.ca will host its twelfth Geothink&Learn video conference session. This session (along with four final webinars planned for the remaining months of the project) will mark the end of the grant.
The panel will be convened by Geothink Project Director Renee Sieber, Associate Professor in McGill University's Department of Geography and School of Environment. She will be joined by two past Geothink Project Managers (Alex Taciuk and Sonja Solomun). Guest students and speakers who will be announced below to round out this panel.
A question and answer session will follow after presentations conclude. Our panelists briefly will talk about their experiences and then reflect on the Partnership's work.
Download a PDF of this event to share.
When:
12:00 PM to 1:15 PM November 30, 2018
Where:
https://zoom.us/webinar/register/WN_ZKO05XlbSZOz6yoXrboUAg
After registering, you will receive a confirmation email containing information about joining the webinar.
Convener:
Renee Sieber
Moderator:
Drew Bush
Panelists: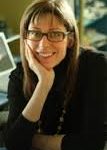 Renee Sieber is the head of Geothink (Project Director) and recognized worldwide for her research in Public Participation Geographic Information Systems (PPGIS), the Geospatial Web 2.0 (Geoweb), and community participation in use of new information and communications technologies. In 2016, she became the first recipient of the Canadian Association of Geographers (Geographic Information Systems and Science Special Interest Group): Lifetime Achievement and GIScience Excellence Award.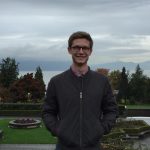 Alex Taciuk leads active transportation projects and coordinates a dockless bike share system for UBC's Campus + Community Planning team.  A graduate of UBC's Masters of Community and Regional Planning program, Alex has led projects on bicycle sharing, vehicle sharing, active transportation data analysis, and walkability for seniors. He was the Project Manager for Geothink from 2012-2016.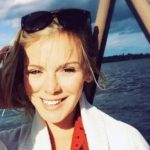 Sonja Solomun was the Project Manager for Geothink from 2016-2018. She joined the grant from its midterm to its final year. She is completing her PhD in Communications Studies at McGill University. Her dissertation research is on social media platforms, algorithmic bias and identity politics. She is currently a Research Fellow at the Media History Research Centre (MHRC) at Concordia University.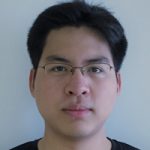 Suthee Sangiambut graduated from his Master's in Geography at McGill University under Geothink. As the Geothink Student Coordinator, he was the interface between students and the rest of the grant, and provided support to grant activities such as communications and event planning. He continues to build upon academic training as the Applied Research Lead at OpenNorth, Canada's leading not-for-profit organization specialised in open data, open government, community engagement, open smart cities and civic technology.